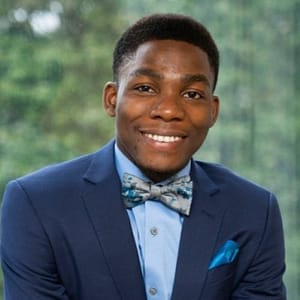 Hi, I'm Dide Daniel and welcome to More Money Hub!
The scarcest resource in the world today is effective, high-integrity leadership.
I started this blog as a way to help people become better leaders, and influence enduring positive change around them. The more intentional leaders we have, the more impact they can make in themselves and others, which means they can live the life they want!
I enjoy discussing leadership topics and helping businesses and organizations truly achieve their maximum potential with effective leadership.
The mission of the More Money Hub is to be a useful tool to help you lead yourself, lead others, and positively impact any business or organization you find yourself in.
More Money Hub
Business leaders today are measured mostly by how much more money that can influence for their companies. In fact, a lot of Wall Street analysts and consultants share this view. Hence, the name of this blog – "More Money Hub".
But, truly meaningful leadership goes beyond the money. In fact, as a leader, before you can get to the money part, you'd need to have developed positive, lasting change in yourself and inspire the people you lead. That way, everyone can come to work energized and inspired to truly build a great company.
In other words, there's a lot that goes into leadership beyond the money. So, on this blog, I'll be sharing tips, advice, and the strategies I'm learning about leadership – and how you can become a great leader.
It's good to have you here!